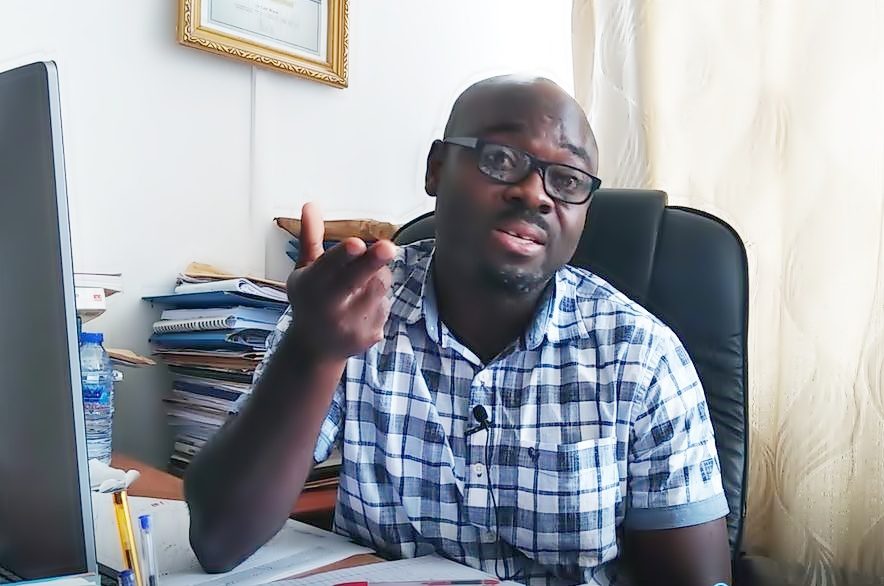 Let's make our laws dynamic to meet today's challenges – Professor Lord Mensah on the appointment of the Minister of Finance
University of Ghana Business School Economist, Professor Lord Mensah has called for a review of some Ghanaian laws to make them more dynamic and flexible so that they are applicable as times change and new challenges arise.
He was talking about the laws of the land on the appointment of a Minister of Finance.
According to him, the laws on the appointment of a Minister of Finance do not satisfactorily address the current challenges the country faces when it comes to appointing one, especially the challenges related to conflict of interest. .
He said: "Our laws are so fixed that when things change we are not able to act in a way that reflects what is happening on the ground.
Speaking on JoyNews' Newsfile on Saturday, he mentioned that the mere fact that Ken Ofori-Atta was the owner and at one point a director of a financial institution in the country that did direct business with the government should have disqualified him for the finance post. Minister.
This, he said, is because Ofori-Atta's close relationship with Databank as well as his interest in the bank undermines his position as objective finance minister and raises questions about conflicts of interest.
"Now if you look at what's happening on the pitch, Ken [Ofori-Atta] was an owner and at one time the same as a manager, what in the literature we normally call owner-manager.
"So when he became finance minister he said okay, I'm not a manager anymore, but I mean the property is still there. And even though it's not directly owned, there's a history, an attachment to this business," he said.
According to Prof. Mensah, an easy solution to this problem is to avoid appointing people with interests in Ghana's financial space as Minister of Finance.
He added that "you know how we had problems with our banks. Banks at some point every bank you choose in this country you would have a board member who has worked in the Bank of Ghana before so any former Bank of Ghana official who has a close connection to the bank can effectively help somehow maneuver or access funds that banks are not supposed to have. So, yes, we have issues with our constitution and how we name [Finance Ministers].
"The constitution was made in such a way that there is some kind of belief that drives all Ghanaians to behave rationally and I can tell you that when it comes to human beings you always get the irrational ones. So in order to avoid some of these things, I would have seen it this way, let's not name any finance minister who has ever worked with a bank, who has a stake in a financial space – either historically or currently .