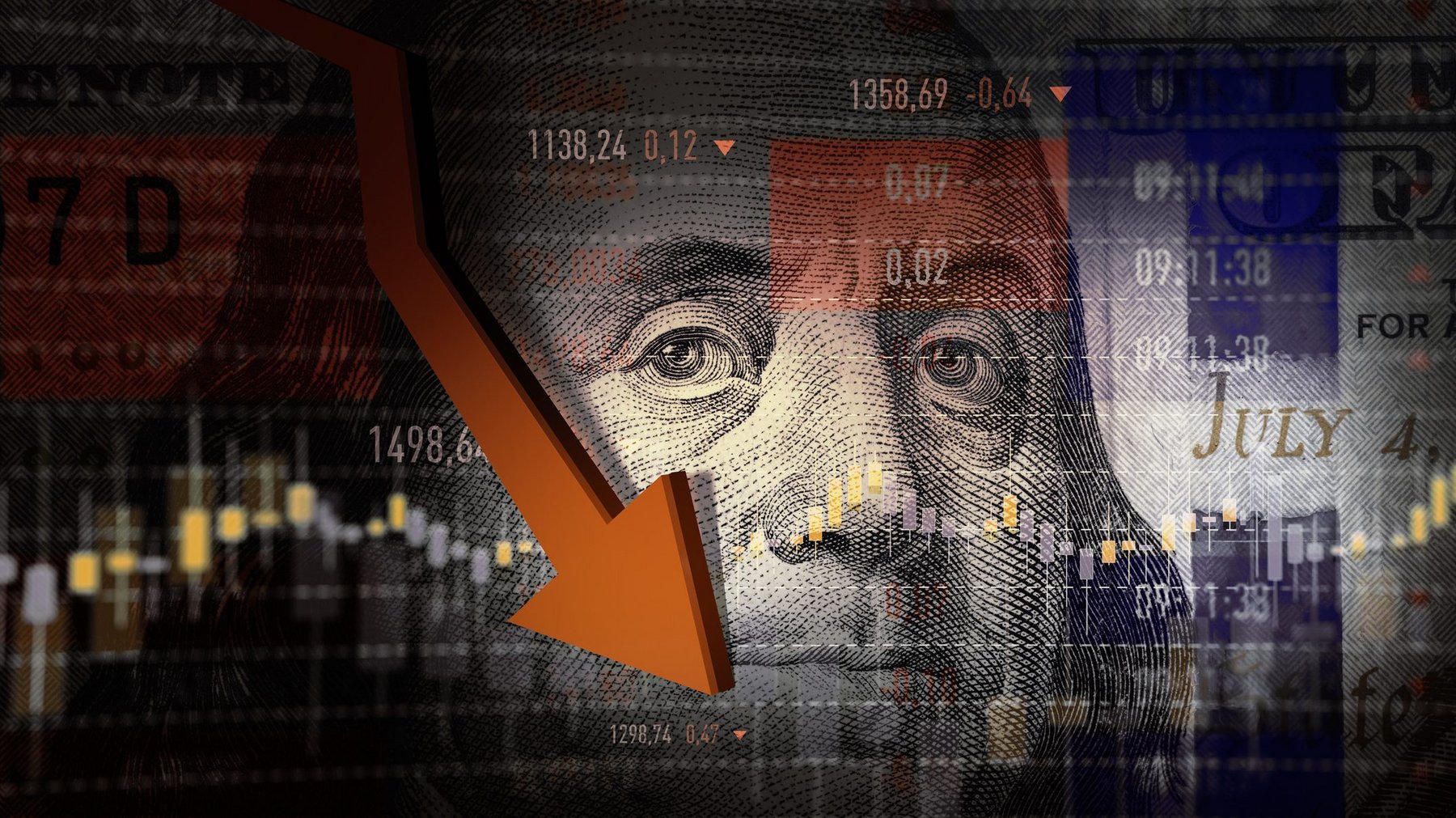 Fintechs in trouble: when will the market recover?
Beware of bears. As the S&P 500 officially enters a bear market after a 21% decline in its opening prices in 2022, investors fear more widespread declines in a fintech industry that generated so much optimism throughout the prosperous first months of 2021.
So how did the bear market take hold on Wall Street? Many factors have combined to scare investors, primarily rising record inflation rates, rising interest rates, volatility caused by the war in Ukraine and the perpetual fear that a recession is just around the corner.
As markets struggle to overcome their many mitigating factors, investors fear that the Federal Reserve will have to step up its measures to reduce inflation rates to levels that had not been anticipated. Recently, Fed policymakers have been mulling over the idea of ​​introducing a 75 basis point rate as a more aggressive control measure.
According Data, the current state of the market should elicit mixed reactions from investors. While the rate of decline at current levels is not as deep as in previous bear markets, we can see that historically speaking the rate of recovery can take many years.
There is also little conviction about the depth of the bear market. Maxim Manturov, Head of Investment Advisory at Freedom Finance Europe, notes that it is important to consider that, in the case of fintech, many tech stocks experienced a bubble caused by the rapid acceleration of digital transformation at the time. following the Covid-19 pandemic. With that in mind, Manturov drew comparisons to the dot-com boom of the late 1990s and early 2000s and the crashes that followed.
"According to a set of company multiples, the deviation of US companies in December 2021 from the peak of the bubble in 2001 averaged 28% (e.g. on a P/S of around 40% and on a capitalization to GDP by 45%).There is now a slight normalization (down 20% from the peak), but compared to the bubble of 2001, the situation has deteriorated in the medium and long term – rates negative in real terms, unlimited emissions," Manturov explained.
"Based on energy price spikes, supply issues increasing employee wage demand, Fed balance sheet compression, and rising rates, taxes, and transaction costs (energy, payroll ), are causing uncertainty and a sharp drop in risk appetite. With a 2021 earnings base, a market squeeze of half, it's already 2400 on the S&P500. So there's a good chance the stock market, including shares of technology companies, continues to decline.
Bears are taking over the fintech and tech markets
One of the potential issues facing the fintech and technology sectors is liquidity issues. If companies have not budgeted to survive periods of declining revenue, experiencing a prolonged bear market could be seriously detrimental.
While cash-rich companies like Alphabet, Meta and Apple are likely to hold firm in the face of falling revenue levels, other FAANG-certified companies like Netflix have struggled a lot in the face of the crisis.
Having lost $3.3 billion in 2021 while steadily issuing bonds to raise capital, Netflix had 20 times more debt than equity and an annual loss of $144 million as of January 31. As of this writing, Netflix (NASDAQ: NFLX) stock is around 71% below its price at the start of 2022.
Worryingly, this liquidity crisis could spread to riskier stocks, such as the range of fintechs that have chosen to adopt a cryptocurrency landscape which has struggled to find any momentum in the year so far.
"The least profitable businesses or high-risk businesses are most at risk," said Patrick Moorhead, president of Moor Insights & Strategy in an email interview with Protocol. "Investors are looking to reduce risk and will exit first."
Testimony of the struggles of Block (NYSE: SQ)a NYSE-listed stock with exposure to both crypto and blockchain, was stripped bare in 2022, with the stock falling around 65% in the year to date.
Liquidity crises have hit the cryptocurrency market with alarming frequency lately, with Celsius recently halted withdrawals on its platform. Elsewhere, Nasdaq-listed crypto exchange Coinbase announced that 1,100 jobs were to be cut in the wake of the general market slowdown.
As more fintech institutions look to adopt cryptocurrency as part of their services, this exposure during a general market downturn could negatively impact smaller-cap companies in the near term.
Short-term pain won't affect fintech's long-term positive outlook
Although fintech is an industry that is struggling following a general market downturn, the outlook remains generally positive following the Covid-19 pandemic.
While access to finance may become more difficult in a bear market, the post-pandemic landscape is likely to create new opportunities for fintech companies. For example, as social distancing has pushed more individuals into e-commerce and online banking, there is excellent growth potential for businesses looking to get into online financial services.
The acceleration of digital transformation caused by Covid-19 has been particularly lucrative for the fintech world. As fewer and fewer customers prioritize banking services with institutions that have branches nearby, challenger banks have ample opportunity to step up their charm offensive and win over customers in ways that seemed impossible. for online fintech just three years ago.
While the near-term future of fintech may present new challenges for businesses that have blossomed in the wake of the Covid-19 pandemic, the long-term future certainly looks likely to foster greater growth among businesses that have flourished in recent years.
About the Author: Dmytro Spilka is a technical and financial writer based in London. His work has been published in Nasdaq, Kiplinger, Financial Expressand The diplomat.