Exclusive interview with Thunes and Limonetik – unveiling of the strategy behind the recent acquisition
We sat down with Peter De Caluwe, the CEO of Money, and Christophe Bourbier, the CEO of Limonetik, to learn more about the recent acquisition and the way forward
What was the main reason for this acquisition and what capabilities / reach does Limonetik add to Thunes?
Peter De Caluwe: Thunes has built a payment infrastructure in emerging markets over the past five years, focusing on creating interconnectivity across borders and currencies: we are trying to solve the problems associated with cross-border transactions. In emerging markets, transferring money across (and even within) borders is incredibly complicated, difficult, expensive, and slow: for example, many people in emerging markets do not have a bank account, but instead hold funds in electronic wallets, which are not connected to correspondent banking networks such as SWIFT and often are not even able to send funds to other electronic wallets. This creates a lot of complexity for parties wishing to transfer money to people in emerging markets.
This is where Thunes comes in: we try to build individual pipelines to each of these players instead of going through the corresponding banking network. After building these pipelines for five years, we have full coverage of over 110 countries. In addition, we have devoted several years to developing the capacity for in-house currency conversion. This puts us in a good position to process payments for money transfer companies, merchants and cross-border marketplaces, and to pay foreign employees. Our business model is very simple: we charge a fee per transaction and we charge a markup on the exchange.
However, there is one key capability that we have not been able to develop so far: collecting payments from emerging markets. We can send money anywhere, but collecting money requires a whole new set of skills and knowledge. This is where Limonetik comes into the picture: around the world, there are only a few players capable of actually managing collection in complex payment situations, such as emerging markets, and Limonetik is one of the 'between them. With their unique skills and expertise on board, we are suddenly just a few months away from offering collection capabilities to all of our customers around the world.
Christophe Bourbier: Thunes offers us the ideal way to expand outside of Europe. We were very happy to see that we share an entrepreneurial spirit with Thunes. Plus, every client they might have could also be one of us: we both focus on banks, fintechs, marketplaces, and SMEs: basically anyone except consumers.
How will the acquisition unfold in terms of technological integration? Are you planning to join forces to become one and the same brand?
Christophe: Limonetik will continue under the Thunes brand, but we are very happy to do so. The other two founding members of Limonetik and I will be partners of the founding team of Thunes, and we are delighted to start operating globally.
Pierre : We don't want to interfere with what makes Limonetik great: it's a mistake many companies make after the acquisition. We don't intend to go in and start dictating what the Limonetik team are going to do: They've been doing amazing things for years – things we can't do. There is a huge market ahead of them, and we want to help them capture it. Together, we aim to eventually offer a single access point, a single API to our customers for collection and disbursement.
Thunes already has a payment license in Singapore and one in the UK. Are you planning to get a new license in another European country? If so, what type of license?
Pierre : Thunes is currently in the process of applying for licenses in Hong Kong, the United States and France. The license in Hong Kong is about to be finalized, and the US license is extremely close: it will be a matter of weeks before we have this finalized.
However, in Asia the types of licenses are limited: in principle you can get either a banking license or a financial institution license. As a result, we often operate our business under regulatory approvals instead of licenses. We run most of our business on our UK license as it is very well developed and therefore well known and respected in many countries. The UK license rules are very strict which can be difficult, but it also keeps us honest. This is a payment institution approval, and that in France will also be a payment institution approval.
What will Thunes' main growth focus be in the near future (which markets and segments)?
Pierre : Our main goal is to expand and lay as many new pipelines as possible in as many countries as possible. We don't process giant transactions: we focus on all B2B (and C2B) transactions between $ 15,000 and $ 40,000. Looking at this market, around $ 15 trillion is still being processed through the old-fashioned correspondent banking system. And that's what we're looking for: we want to process as much of that $ 15 trillion as possible.
In May 2021, Thunes announced a Series B growth cycle of $ 60 million, bringing the company's total funding to $ 130 million. After the acquisition of Limonetik, what is the next step for Thunes?
Pierre : In other words, how will we use this money? Our biggest cost is expansion: We've doubled in size and revenue every year over the past five years, and it takes a lot of new people to hire. Currently, we are 200 strong in 30 countries, representing more than 40 nationalities. We like things to be local and decentralized, but it takes time and money to build such a network. It's also good for us to have 100 million in the bank, especially when dealing with central banks and others: these organizations prefer to do business with well-capitalized players, which increases confidence in us.
Money also allows us to continue to grow freely, without worrying too much about being profitable overnight. At the unit economy level, we are already profitable: we earn money on each transaction. However, due to the high expansion rate, we expect to become profitable as a business in a few years.
About Peter De Caluwe
Peter De Caluwe is a leader in the global B2B payments industry, with decades of experience leading fintech companies, a serial entrepreneur and a successful angel investor. Over the past 25 years, Peter has been a driving force in the payments ecosystem, advancing global businesses, building high performing teams and gaining in-depth industry knowledge.
About Christophe Bourbier

Christophe Bourbier is a born entrepreneur and an executive with more than 15 years of experience in competitive and disruptive strategy. Competitor at heart, passionate about the international, Christophe, before founding Limonetik in 2007, had created different companies in High Tech and Communication.
About Thunes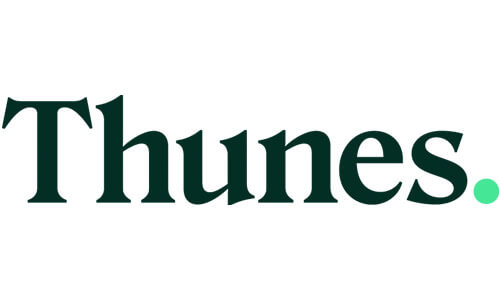 Thunes is a B2B business that powers payments for the world's fastest growing businesses. With a single API connection, customers reach new markets and multiple payment options in over 100 countries without the need for countless multiple system integrations. Today, more than 100 banks, payment service providers (PSPs), money transfer operators (MTOs), mobile wallet operators, platforms and fintech companies around the world use us to process cross-border payments from cheaper, faster and more transparent, and more secure.
About Limonetik

Limonetik is a full-service payment aggregator that offers, through a single API connection, the acceptance of over 285 international payment methods and advanced services – from collection and settlement management to reconciliation and payment management. accounts – to enable new payment experiences (marketplaces, omnichannel model).