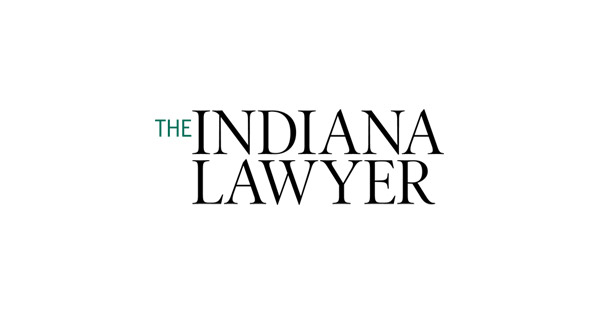 2 Indiana Courts Receive Funding to Address Eviction Problem
Indiana is among eight states receiving grants as part of the launch of the National Center for State Courts' Eviction Diversion Initiative, which aims to strengthen efforts to prevent evictions and improve housing stability.
The grants, announced Wednesday, are largely funded by a $10 million donation from the Wells Fargo Foundation. In Indiana, the Superior Court of Allen and the Small Claims Court of the Township of Lawrence are the recipients of the EDI grant and, in the first round of funding, will receive two-year grants of $164,040 and $492,300. $, respectively.
"Over the past two years, our community has faced challenges we never imagined," Allen's senior judge, Jennifer DeGroote, said in a press release. "The pandemic has compounded the already serious issues with the number of evictions we are experiencing in Allen County. Implementing a dedicated eviction diversion initiative will benefit tenants and landlords, keep more people in their homes, and reduce the profound impact on lives that can result from loss of housing.
Other states participating in the grant program are Alaska, Kansas, Michigan, Nevada, New York, Tennessee, and Wisconsin, as well as the District of Columbia.
In 2016, Fort Wayne and Indianapolis were ranked 13e and 14e, respectively, on the list of the most expelled cities in the United States, based on data compiled by the Princeton University Eviction Lab. Since March 15, 2020, Indiana has recorded 102,987 eviction cases.
Grant funds will be used to hire and support court facilitators. These people will provide tenants and landlords with information about eviction diversion programs and emergency rental assistance, and help connect them to other resources in their local communities.
In addition, grant recipients from all eight states will share information and ideas. Facilitators will meet regularly to receive training and discuss what they are doing in their courts.
In addition, the courts will collect data that will be analyzed by Stout Risius Ross LLC to quantify the impact of diversion efforts on housing stability.
"The development of a dedicated eviction diversion initiative was born out of necessity, stemming from long-standing eviction issues," Lawrence Township Judge Kimberly Bacon said in a news release. "The loss of a home has repercussions on all other aspects of life. The Eviction Diversion Initiative will benefit both tenants and landlords in many creative ways, providing real solutions to eviction issues. »
The EDI Advisory Board reviewed applications and selected courts for the grant program. Indiana Chief Justice Loretta Rush is one of the board members.
NCSC President Mary McQueen said in a statement that the donation from the Wells Fargo Foundation will help courts and communities overcome housing challenges that have developed as a result of the COVID-19 pandemic.
"By equipping the courts with the resources and strategies to prevent avoidable evictions and promote housing stability, we are working to permanently change the way the courts approach housing issues in a sustainable way that equitably supports all parts," McQueen added. "The harm of eviction falls disproportionately on communities of color, and the courts play an important role in helping vulnerable communities access the services needed to resolve the immediate crisis and move toward housing stability."